Image Gallery 3: Artificial Limbs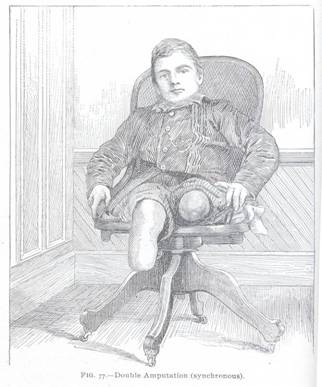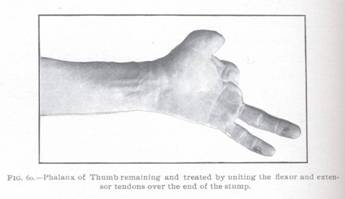 Amputations occurred all too commonly on the railroads, as these illustrations (above) from Dr. Herrick's textbook remind us. These represent a small sample of the many unfortunate injuries he depicted. The link-and-pin coupler (below) caused many of these injuries. Notice the brakeman stands right between the two rail cars as the locomotive pushes them together. He had to hold the link up and guide it into position in the slot, then jump out of the way before they got too close.
Source: Herrick, Clinton B. Railway Surgery: A Handbook on the Management of Injuries. New York: William Wood and Co., 1899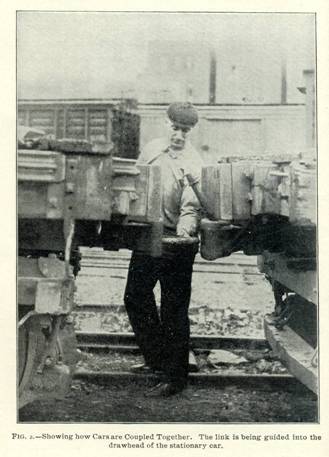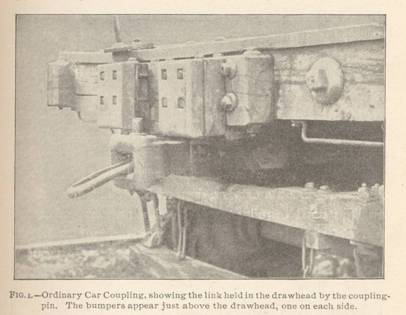 Railway injuries generated a large amount of business for artificial limb manufacturers such as A. A. Marks, which advertised heavily in The Railway Surgeon. The advertisements listed many railroads using their products, and included illustrations (sometimes of dubious credibility) showing persons with two prosthetic legs working in strenuous railroad occupations or walking on a tightrope. The automatic coupler, developed in the late 19th century, allowed "hands off" coupling and greatly reduced these types of injuries.

The Railway Surgeon
, vol. 1, no. 1, 5 June 1894

The Railway Surgeon
, vol. 3, no. 25(suppl 1), 4 May 1897

The Railway Surgeon
, vol. 1, no. 12, 6 November 1894
--------
The following two ads are from
The Railway Surgeon
, vol. 3, no. 9, 22 Sept. 1896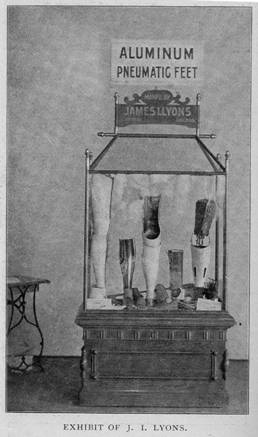 The J. I. Lyons company displayed this exhibit (above) at the 10th Annual Convention of the National Association of Railway Surgeons in Chicago.
The Railway Surgeon, vol. 3 no. 27, 6 May 1897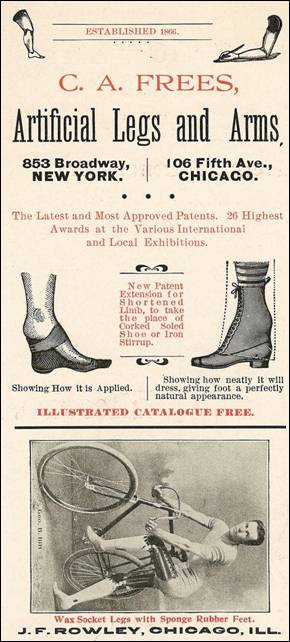 The Railway Surgeon, vol. 3 no. 25(supp1), 4 May 1897
Previous: Image Gallery 2 – Other Images Back to Image Gallery Main Page
Additional images appear on other pages of this website. To avoid redundancy, most of these are not included in the Image Gallery.
---
RailwaySurgery.org - Site Map
Home A Brief History of Railway Surgery A Detailed History of Railway Surgery Railway Surgeons and Vision/Hearing Testing
  Army Hospital Trains    List of Railroad Hospitals Image Gallery Become a Railway Surgeon Archives Where to Learn More About Us/Site News Blog